One of the best feelings is when you stumble across content that is so helpful and exciting you just want to dance.
Our latest discovery: An incredibly well populated list of Python resources.
Awesome Python
Awesome Python is a detailed list of Python frameworks, libraries, software and other resources, ranging from Cryptography and Command-line Tools to Machine Learning (Bob!) and alternative Package Repos!
If you haven't by now, I suggest you Star this github repo or Fork it yourself. The repo is the backend for the website: http://awesome-python.com.
My Picks
I've only just scratched the surface of the content here but I already have a few favourites:
thefuck: Don't mind the name! This is a super handy CLI tool that will intelligently correct your previous cli command if you get it wrong. All you do is type the F bomb and it'll automatically correct your command. Check out the readme to see a demo.

Flask: I've been wanting to get into Python web frameworks for a while. Flask is going to be my... route (pun intended!) in. Adding this to my "to-learn" list!

Job Scheduler Options: Cron was all I had regarding scheduling. Seeing this category on awesome-python made me smile. I'm looking forward to checking each of these options out to see which one works best for me. Python everything!
Your Picks?
Just these three alone will keep me busy for a while. The GUI entries also intrigue me as I'd love to see how you can use Python to make a nice GUI.
So much to learn! Check the list out and let us know what interests you the most. Feel free to share if you have any other cool tools that aren't listed on the site!
Keep Calm and Code in Python.
-- Julian
PyBites Python Tips
Do you want to get 250+ concise and applicable Python tips in an ebook that will cost you less than 10 bucks (future updates included), check it out here.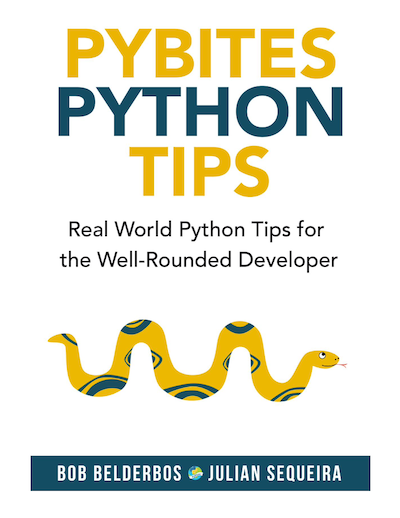 "The discussions are succinct yet thorough enough to give you a solid grasp of the particular problem. I just wish I would have had this book when I started learning Python." - Daniel H
"Bob and Julian are the masters at aggregating these small snippets of code that can really make certain aspects of coding easier." - Jesse B
"This is now my favourite first Python go-to reference." - Anthony L
"Do you ever go on one of those cooking websites for a recipe and have to scroll for what feels like an eternity to get to the ingredients and the 4 steps the recipe actually takes? This is the opposite of that." - Sergio S