Last week we aimed at Getting Recommendations From Twitter Influencers. It required a bit more work and knowledge than anticipated so we leave it pending/working for now. We were also pretty busy last week.
We did fiddle with the Goodreads API managing to get a user authorized (oauth) and pull their friends' updates. We only need to parse the output and probably filter "books read" with a rating of >= 4 (out of 5). Some code to get you started here.
Another thing we'd like to build at some point is getting Netflix recommendations (digest email) because there is just too much to watch. Netflix does not have an API anymore though :( - Twitter has a lot of Netflix tweets but the challenge is the free text (spam) and filtering out the exact show name. Parrotread managed to do it for books so there must be a way. To be continued ...
So building a recommendation engine takes more (structured) data and ML skills. We found some good resources to get started:
Challenges don't have deadlines so we will refer back to this one when we learned more about recommendation engines. Let us know if you made further progress on this one.
---
This week we have another nice free-form challenge for you: after last time's API challenge success, we have a part 2 this week where we will let you post to your favorite API. Standby as we post the challenge in a bit ...
---
Keep Calm and Code in Python!
-- Bob and Julian
PyBites Python Tips
Do you want to get 250+ concise and applicable Python tips in an ebook that will cost you less than 10 bucks (future updates included), check it out here.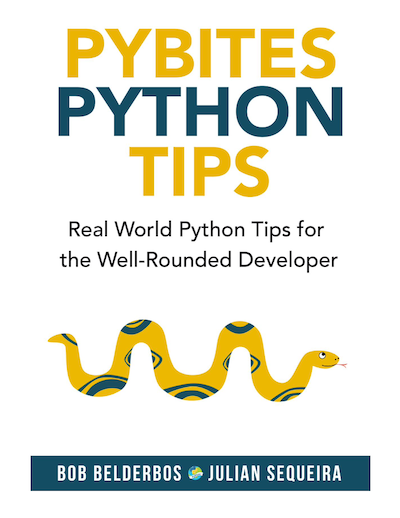 "The discussions are succinct yet thorough enough to give you a solid grasp of the particular problem. I just wish I would have had this book when I started learning Python." - Daniel H
"Bob and Julian are the masters at aggregating these small snippets of code that can really make certain aspects of coding easier." - Jesse B
"This is now my favourite first Python go-to reference." - Anthony L
"Do you ever go on one of those cooking websites for a recipe and have to scroll for what feels like an eternity to get to the ingredients and the 4 steps the recipe actually takes? This is the opposite of that." - Sergio S